Intro to PCB Design is taking place at NYC Resistor on Sat, Jul 27. Tickets are available on Eventbrite.
This class is a basic introduction to creating PCBs using Autodesk's Eagle software. Students will learn how to use Eagle to go from a breadboard to a PCB design file that is ready to be sent out for manufacturing. This allows you to take your DIY electronics projects off of protoboards and to the next level. In this course, students will have the opportunity to select one of three pre-defined breadboard circuits to work from in designing their circuit board. By the end of the course students should feel comfortable designing boards for their own custom circuits.Students must bring a laptop computer with a free version of Eagle pre-installed. Eagle can be downloaded here:https://www.autodesk.com/products/eagle/free-download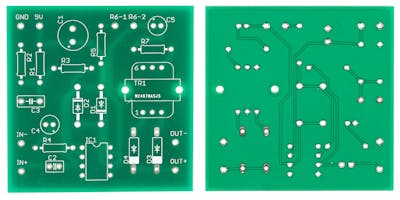 Get your tickets on Eventbrite.